Production of round tubes begins from O.D. 16 and wall thickness 0.9 mm to O.D. 2.5 " and 2.0 mm wall thickness.
For the square profiles the starting dimension is 17x17 mm and ends at 40x40 mm. For rectangular shapes the starting dimension is 20x14 mm and ends at 100x20 mm covering the entire combination range.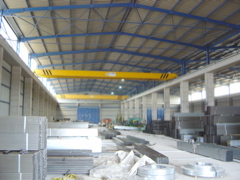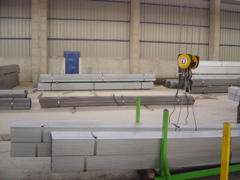 We also produce special shapes according to the needs of each individiual customer (oval shapes, door frames, etc.)
We are traders of various kinds of steel sheet and deliver custom made sizes and dimensions as well as steel coils ans strips.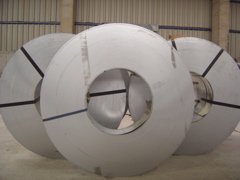 Additionally to the above items we are traders of angles, rods, bars and similar items.
Hollow sections starting at 40x40x2 mm up to 120x120x5 mm and rectangular hollow sections from 60x40x2 up to 120x60x5 mm.